Why did UK IT Networks acquire SeaBro IT?
SeaBro IT provided telecoms, IT, hardware and cloud services to customers across the country, originally partnering with UK IT Networks in 2014 to supply telephony services. UK IT Networks acquired the business to strengthen their product base with IT Support Services, retaining all employees and committing to fulfil their existing customers with uninterrupted services.
"SeaBro IT were strategically placed geographically for us to serve our southern based customers more efficiently. Having their skillset compliment our existing team strengthened our offering, broadening our product set whilst focusing our service wrap." – Ram Moetamedi, Managing Director at UK IT Networks Limited
The Acquisitions Impact
The acquisition has returned many opportunities; including opening up entry points into new locations, providing a data-centre-hosted virtualisation product offering to existing customers and allowing for the quicker deployment of engineers. "This is especially important for clients who have offices based in the south also, thus ensuring our commitment to deliver world-class service in line with our customer-focused company values."
Customers remain at the heart of UK IT Networks and following the acquisition we can now offer a more seamless customer experience, with all telephony and IT Support from one provider. Customers have access to our dedicated Account Managers who are on hand for day to day technical support and advice. "We have fulfilled our commitment by providing customers with an uninterrupted service, this has given our customers a chance to take advantage of our products across our portfolio."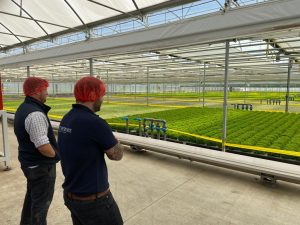 Supporting Customers in the Future
Many businesses are now outsourcing IT Support Services, due to the growth of digitalisation, migration to cloud-hosted systems and movement towards a hybrid working approach. UK IT Networks are now able to offer the IT Support they need. "Outsourcing IT Support allows businesses to focus on their work, as opposed to worrying about IT issues."
With growing concerns around cybersecurity, business owners want to know that their company is safe from cyber-attacks and are sourcing IT Support externally. The acquisition of SeaBro IT has improved our readiness for this demand with us now offering a range of cybersecurity services, optional on-site visits and IT Support remote working packages.
"One of the biggest issues that customers may not be aware of is their business being at risk. We have seen a surge of cybersecurity hack attempts, it is now more important than ever to identify potential risks and manage them properly to ensure your business is protected. To do this you need to have protection and configuration done by somebody who knows what they are doing. Until a business loses data or has a crypto lock attack or a data breach, they do not consider their IT support. Get your systems checked and make sure they are properly managed and protected. Proactive is better than reactive. If you have any doubts about whether you're properly protected get it checked." – Richard Tracey, Head of IT at UK IT Networks
UK IT Networks are a leading provider of telephony and IT support services established in 2012, offering internet connectivity, hosted telephony, IT support and hosting, and dynamic contact centre solutions. Our approach to customer service remains the same. All customers have access to a dedicated, personable account manager on hand to assist with any queries. To find out more contact us at enquiries@ukitnetworks.com or call 0344 326 2150 to speak to our team.