Traditionally, delivering broadband to a home or workplace required a phone line to be installed and the broadband provided over this line. However, we provide a single order alternative that does not require a copper phone line – SoGEA.
What is SoGEA?
SoGEA stands for Single Order Generic Ethernet Access. Broadband lines can be installed without the need for a parallel phone line to the business.
What is the Difference Between SoGEA and FTTC?
Both of these connection types are made up of a copper line from the premises to the street cabinet, and then a fibre connection to the exchange. However, FTTC requires a phone service alongside the connection, whereas SoGEA does not.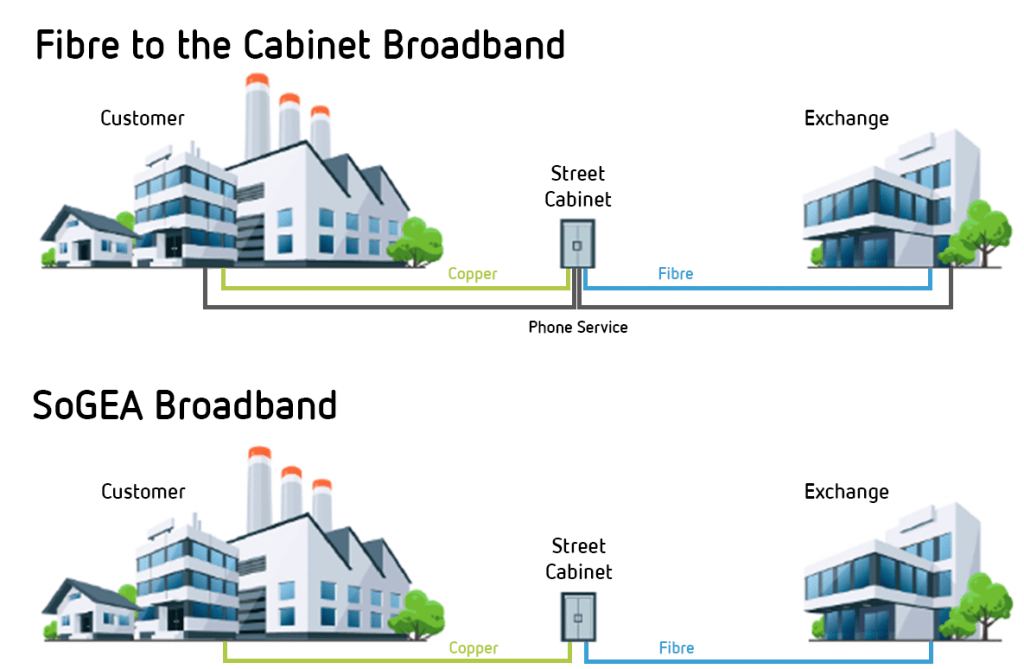 Is SoGEA Cheaper than an FTTC Connection?
With this type of broadband, you are only paying for a broadband data connection. FTTC connections can be more expensive as you are paying for a phone line alongside the broadband connection.
Can You Migrate FTTC to a SoGea Connection?
As SoGEA and FTTC both run on the same technologies, you can migrate your fibre to the cabinet connection to a future-proofed SoGEA alternative.
Is This Good for Home Working?
Many UK businesses are shifting towards a hybrid workforce because of the Covid-19 pandemic. This has meant that having good connectivity at home has become essential for many. SoGEA is quicker to install, easier to manage and works well with UCaaS and hosted telephony products so that you can continue to make voice calls even without a landline connection.
At UK IT Networks, we partner with some of the UK's leading internet service providers to connect businesses quickly, efficiently, and affordably. All businesses will be affected by the ISDN switch-off unless they have a future-proof connection. Don't leave it too late – migrate your connection now. Read more about our Single Order Generic Ethernet Access and FTTP solutions.
Get 1 month free when you order a SoGEA line with us before the 31st of March 2022, subject to geographical limitations. Speak to our team today to find out more by calling 0344 326 2150 or email enquiries@ukitnetworks.com.