---
Inbound & Outbound Recording
Pause & Resume Recorded calls
Network Storage for up to 7 years
---
Remove the hardware expenditure
Easy to access via on-line portal
---
Cloud based call recording
The importance of answering calls in a consistent and exceptional manner can make the difference between retaining a customer, obtaining a new customer, or losing the business in full. The key benefit to call recording is the ability to review your internal calls, and assure that the message, service and attitude offered by your staff to your customers is consistent with your company's policy.
Record inbound calls for compliance, customer service or audit purposes. Provides secure online access to file storage and retrieval or call details with comprehensive search filters to play, download or delete calls according to pre-defined login permissions.
Using our call recording facility assists you in training new staff, allows you to monitor calls for quality and assurance purposes and provides comfort in the event of settling an ongoing dispute.
Of course another consideration is promotional marketing and brand awareness. Are your customers reminded about promotions, new services, and other key benefits each time they call? The best way to know would be to monitor the compliance of your staff.
We work with customers that have found real success with retention and new client sales simply by reviewing and correcting phone interactions using call recording.
Online access to comprehensive live call statistics in addition to network call recording can assist you in call handling, productivity, call patterns and caller behaviour enabling you to make informed business decisions.
We offer many flavours of PCI compliant call recording across a variety of products including; SIP channels, Inbound virtual numbers, Auto Attendants, and our Contact Centre suite.
Dependant on which service you require the recording option will vary. Whilst our Contact Centre Suite and SIP services will take your business out of PCI Scope by removing the card details from the call, you may simply want to benefit from our 'Suspend and Resume' feature on our Inbound platforms.
Network Call Recording is a highly-secure solution that makes it easy to record, store and play back all inbound calls. Our intuitive product suites helps you manage recordings to, train staff and improve your customer experience using true examples.
---
Overview of PCI DSS call recording
---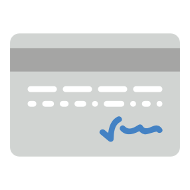 ---
Benefit for PCI compliance

Suspend and resume enables a call center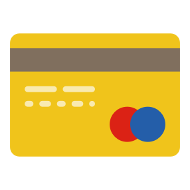 ---
Why is PCI
compliance important?
PCI compliance refers to a set of standards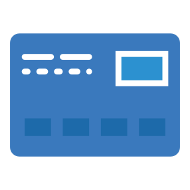 ---
What do I need to become PCI compliant?
Transfer your existing 08. 03 or 01/02 numbers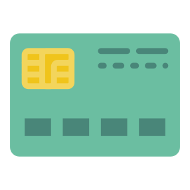 ---
Enhanced FCA compliance

On our inbound platform we tamper-proof call
Frequently Asked Questions
Usually calls are recorded for a specific need. Typical reasons are legal compliance, coaching and training, quality control, fact verification and risk mitigation.
No. So long as the reason for the call recording is for regulatory reasons, to provide evidence of a business transaction, to ensure quality standards are maintained, to prevent crime, ensure correct usage of a telephone system.
The interception, recording and monitoring of telephone calls is governed by a number of different pieces of UK legislation. The requirements of all relevant legislation must be complied with. The main ones are:
Regulation of Investigatory Powers Act 2000 ("RIPA")
Telecommunications (Lawful Business Practice)(Interception of Communications) Regulations 2000 ("LBP Regulations")
Data Protection Act 1998
Telecommunications (Data Protection and Privacy) Regulations 1999
Human Rights Act 1998
Yes they can, but only in a limited set of circumstances relevant for that business which have been defined by the LBP Regulations. The main ones are:
to provide evidence of a business transaction
to ensure that a business complies with regulatory procedures
to see that quality standards or targets are being met in the interests of national security
to prevent or detect crime to investigate the unauthorised use of a telecom system
to secure the effective operation of the telecom system.
In addition, businesses can monitor, but not record, phone calls or e-mails that have been received to see whether they are relevant to the business (ie open an employee's voicemail or mailbox systems while they are away to see if there are any business communications stored there).
However any interception of employees' communications must be proportionate and in accordance with Data Protection principles. The Information Commissioner has published a Data Protection Code on "Monitoring at Work". The Code is designed to help employers comply with the legal requirements of Data Protection Act 1988. Any enforcement action would be based on a failure to meet the requirements of the act - however relevant parts of the Code are likely to be cited in connection with any enforcement action relating to the processing of personal information in the employment context. Accordingly this Code of Practice and the Data Protection Act must also be considered by any business before it intercepts employees' communications.
No. as long as the recording or monitoring is done for one of the above purposes the only obligation on businesses is to inform their own employees. If businesses want to record for any other purpose, such as market research, they will have to obtain your consent.
Under RIPA it is a tort to record or monitor a communication unlawfully. This means that if you think you have suffered from unlawful interception of your phone calls or e-mails you have the right to seek redress by taking civil action against the offender in the courts.