Improving customer contact rates
Send an outbound text message and upon being read, instantly bridge a call between the customer and agent using Voice Connect

Voice Connect Customer Contact
---
Trigger calls on SMS being opened
Improve Contact Rate with customers
---
Combine bespoke SMS & IVR Solutions
Identify Credit Card Fraud
---
Voice Connect with UK IT Networks
Connect is an IVR & SMS based product suitable for use by organisations that operate call centres and are looking to improve customer contact, reduce costs and improve overall operational effectiveness. Connect instantly bridges calls from your business to a consumer's mobile device when appropriately triggered, ensuring engagement with an individual right at the point of requirement.
Make the Right Call

Benefits of Connect
Improved cash flow and decreased operational costs - Posting a red bill takes a couple of days to arrive and can cost £'s, an SMS costs pennies and only takes a couple of minutes.
Improved management information - You cannot tell if a red bill has been read, Connect offers delivery receipts & can automatically initiate a call with a mobile number upon opening.
Manage traffic to call centres- Schedule your contact plan and throttle to manage your traffic.
Automate standard business processes - Channel shift to lower cost methods of communication away from call centre and mail and SHIFT to SMS and Voice Push.
Allow individual cost centres to manage their own campaigns - But maintain central management through Connect hierarchy system management controls.
Increase revenue - Increase the number of genuine transactions with positive consumer response.
Improve call centre efficiency and customer care - Automate simple customer care and set a standard of care service that sets you apart from the competition.
Automated appointment reminders - Dramatically reduce 'no-shows' and missed deliveries.
Real time communication with the customer - Ensures 'on the spot' changes can be made at minimum cost.
Connect - combine SMS and call-bridging technology to identify credit and debit card fraud quickly and conveniently for consumers.
Banks and credit card companies are increasingly looking for ways to embrace technology to create a better consumer experience and mitigate against fraudulent activities, particularly for credit and debit card transactions.
Being able to communicate directly with consumers right at the point that a potential fraud transaction has been identified is of paramount importance, both for immediacy of resolution, and for keeping operational costs to a minimum.
Connect enable banks and card companies to reach out to consumers urgently and reliably. It works by automatically triggering SMS messages to verify and streamline card usage issues. If a transaction is identified as being fraudulent, Connect then immediately connects the customers' mobile phone with the bank or card company's call centre to speak together directly for resolution.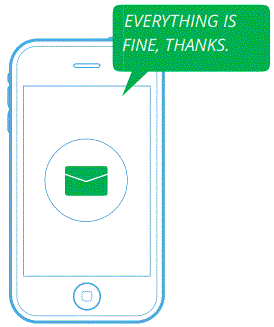 Connect – improve the debt collection process and reduce operational costs in the finance and utilities sectors.
Shortening the cycle for recovering debt is always a top priority for companies as it significantly improves cash flow. As the response to traditional communication methods is dropping, and their fulfilment costs are increasing, companies are looking to deploy mobile solutions to improve efficiency. By combining our SMS solutions with Connect, we can improve the debt collection reminder and recovery process by making it more cost-effective and achieving quicker resolution.
Connect – speed up engagement with your direct response advertising.
Direct response advertising encourages consumers to respond to your advertising immediately when they see it. So, for example, if they see an advert on TV they can immediately send you an SMS with the word 'BUY'. In this instance, Connect can instantly bridge a call from your call centre to the consumer's mobile device ensuring that you capture and close the sale right at the point of desire
Features
Calls can be triggered/bridged upon successful receipt of an SMS text message to a recipients mobile device
Calls can be triggered/bridged by a user sending in an SMS to a long number/shortcode
Choose or provision from a range of long numbers
Number can be displayed as 'unknown'
Create and assign call triggers to connect to a designated call centre network environment or individual operator(s)
Setup confirmation and promotional messages where customers text in to trigger Connect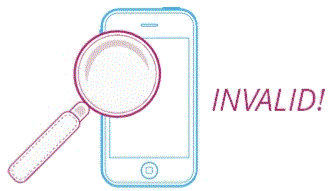 How Connect Can Be Used
Verify your database
Use our Number Look-Up service to see whether the mobile number you are about to contact is currently valid and filter out unobtainable numbers, thereby, saving you time and increasing productivity and efficiency.
SMS, Voice and Email Notifications
Set up a range of automated SMS, Voice and Email Notifications to let your customers know when they are due to pay, or remind them when they are overdue. It's cheaper and quicker than sending a red bill and you receive actionable Delivery Receipts.


Automated Payment Options
Connect from the SMS, Voice or Email notification to your call centre, allowing the recipient to speak directly to your business. This person to person interaction makes a sensitive issue such as debt collection and credit easier for the recipient to deal with and grants you more of an understanding of when and how you will be able to receive the money owed.
UKIT Pay links to payment pages, or an automated IVR can also be used to process payment, ensuring a smooth, efficient and immediate payment.