---
Inclusive in mobile minutes bundles
---
Inbound Virtual Geographic
Take a new virtual geographic area code numbers, or port your current 01/02 geo numbers to our Inbound or SIP platform.
We have an extensive database of reserved numbers to choose from covering 99% of the UK. Virtual geographic numbers allow any business the ability to have a presence in any geographical location in the U.K without the need to have a physical line presence.
Inbound calls to your virtual geographic number are charged at a standard landline rate or inclusive within mobile bundles. All virtual geographic numbers provided by us will have full feature access to whichever inbound or hosted platform you choose to host your numbers on.
By taking new Virtual Geographic 01 / 02 numbers or porting your existing Geo numbers, UK IT Networks will enable your business to have access to the following inbound services:
---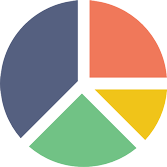 ---
FLEXIBILITY
Can be used with any number, anywhere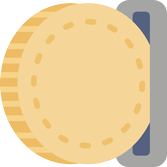 ---
EASE OF USE
Easy to use, the entire service is jargon free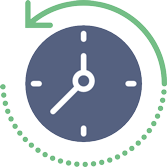 ---
INSTANT SET-UP
Immediate to set up, everything is online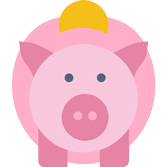 ---
NO CAPITAL OUTLAY
No set up costs with implementation
FAQs
If your 01/02 number is ordered before mid-day, it should be made live the same day. Otherwise it's the next working day. We take time to ensure your 01/02 number is connected correctly, so would rather take the extra few hours to make sure you have the access you need than rush your 01/02 order through. We also strongly advise that you do not, publish, market or disclose your 01/02 number until it has been confirmed as live.
01/02 numbers are ideal if you are trying to give the impression of a local presence within that particular area. For instance your offices may be based in London, however you want to drive a local campaign in Manchester. You would use an 0161 for the marketing advertisement, which would then route calls to your London office.
There are thousands of geo numbers that are used virtually in the U.K that you probably didn't know you were calling. The caller pays a local or national cost, whilst the business pays to receive the call, unless delivered over our SIP solution
01/02 numbers can be pointed to a mobile, and to an international destination. However make note, that doing this will add an additional cost to your business to receive calls. You may want to look at a higher cost number such as an 084 or 087, which can absorb the diversion leg within the rebate. We can confirm what the cost would be by e-mailing; [email protected] or calling us on; 0844 324 8575
We empower all our customers to re-direct their own 01/02 numbers. For each 01/02 number you have with us, you will have the functionality not just to re-direct your calls you can also add a variety of over network services.
All callers will be able to call your 01/02 number from the UK and from abroad.
We provide your 01/02 numbers will all the services listed on our features page. This includes network call recording, queuing, auto-attendant, hunt groups, call ratio, fax to e-mail, advanced stats and more.
Yes, most companies use multiple 01/02 numbers as a way to track advertisements. Using 01/02 virtual geographic numbers gives your advertisement a seemingly local presence. You can use hundreds of 01/02 numbers, all of them point back to their contact centre main number or to predefined distribution groups.
Using our advanced stats tool on our inbound platform, you can then log the number of calls made against each marketing 01/02 number. This will allow you to see what your return on investment is for that particular campaign.
All our 01/02 numbers are provided with a 99.995% up-time guarantee for delivery of voice.
We only place our numbers on Tier 1 carrier networks. Resilience is more important than our commercial offering; therefore we'd never consider an inferior carrier network for our customers 01/02 numbers.
We are proud to still be offering a 24x7x365 UK based customer support team, in addition to a desk based account manager. We understand the impact it would have on your business if your 01/02 numbers stopped working. For this reason it is important to us, to ensure that communications are not jeopardised by routing the calls over-seas.
Yes. Our numbers are ranked via a 'star' system. A 1* 01/02 number would be a standard grade number i.e. ending 6305, where as a 5* 01/02 number may end in 9999. We do look to offer discounts on multiple number purchases, and therefore ask that you contact our sales team to discuss your requirements in more detail by e-mailing; [email protected] or calling us on; 0844 324 8575