Analyse your inbound calls
Allow your business to see full inbound routing history with comprehensive search filters to track calls according to your defined criteria

---
Where are my callers located?
This can assist your business in making the right geographic marketing decisions
What are my call trends?
Prepare for the fluctuations throughout the year by adding a queue over December
How many calls are getting through?
Reporting on answered/ unanswered /engaged will show you calls being missed
---
What are my busy hours?
Staff levels can be easily managed throughout the day
How many calls are unique callers?
Find out how many new callers are getting through to your business
When are callers hanging up?
Monitor dropped calls to manage your customers journey
---
---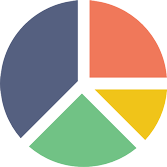 ---
FLEXIBILITY
Can be used with any number, anywhere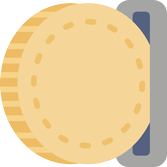 ---
EASE OF USE
Easy to use, the entire service is jargon free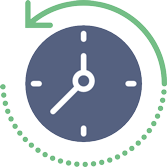 ---
INSTANT SET-UP
Immediate to set up, everything is online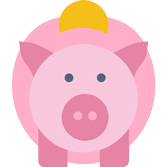 ---
NO CAPITAL OUTLAY
No set up costs with implementation
---
Why use UK IT Networks' Inbound platform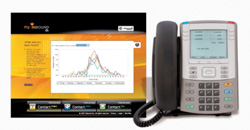 UK IT Manager from UK IT Networks is a telephony service for both geographic and non-geographic numbers that provides online access to a full range of call routing, monitoring and managing tools to empower any business with the perfect customer service whilst giving you new recurring monthly revenue streams.
UK IT Networks Inbound services need no capital outlay, can be set up on the network in minutes for maximum operational flexibility, and are incredibly easy to use.
How will my business benefit with UK IT Networks cloud based platform?
Can be used with any number, anywhere, from any device - available on both geographic (01/02) and non-geographic (08/03) numbers and accessed through a secure, cloud based, user friendly website that can be accessed from any device.
Easy to use - the entire service is designed to be jargon free, intuitive, and enables users to become very productive, very quickly
Immediate to set up - everything's online and directly feeds into UK IT Networks Tier 1 carriers giving the ability to instantly create or make changes to call plans, announcements and other features
No capital outlay - no set up costs means that it can be funded out of operational spend, enabling quick decision making and implementation
SIMPLE CALL ROUTING TO COMPLEX CALL CENTRE SERVICES
UK IT Networks have the right Inbound service to suit your business which is:
Ideal for the sole trader/single site business who wants to set up and change their call routing according to opening hours/staff availability.
Suitable for multi site/multi department organisations that are looking to route calls according to who the caller is, by caller's location to the nearest office, or the relevant account manager. Hunt group routing across particular teams is also possible.
Provides complex, reliable call centre functionality, suited to businesses that place high value on customer service and who are looking to deal with incoming enquiries effectively without missing a call.