---
Delivered over Next Generation Network
Affordable high speed connectivity
---
Guaranteed dedicated Speeds
---
Ethernet First Mile (EFM) Business Connectivity
Delivered over the Next Generation Network, Ethernet First Mile (EFM) internet access offers future-proof data connectivity for your business. It provides greater flexibility, scalability, compatibility and performance than legacy technologies such as SDSL, low-end Internet Leased Lines, and bonded DSL which is easy and straightforward to adopt.
Requiring fewer copper pairs without compromising on speed. EFM is available from up to 10Mbps over 2 copper pairs or 35Mpbs on 4 copper pairs, with a minimum symmetrical speed guarantee of 2Mbps. EFM is available to more than 80% of business premises in the UK and is backed up by fantastic service level guarantees.
EFM can offer higher speeds, with a high upstream and downstream connection speeds which offers a perfect solution for businesses that want to make the most of this money saving technology.
---
The benefits of Ethernet First Mile connectivity
---
High Speeds
Symmetric Speeds of up 35Mbps
Guaranteed Speeds
SLA backed minimum connection speed
Dedicated Bandwidth
Fully uncontended data circuit
Super Resilient
Due to EFM pairs, should one fail, service continues
Quick Delivery
Half the lead time of Fibre Ethernet
24x7 Support
UK based support desk and monitoring
Affordable
More affordable than Fibre Ethernet
6 Hour Fix
Quick SLA resolution time frames
EFM is ideal for customers that are growing in size. It's the perfect fit when moving from multiple DSL connections, or SDSL, to quicker symmetric speeds without the high costs of an Internet Leased Line.
---
Overview of Ethernet First Mile connectivity
---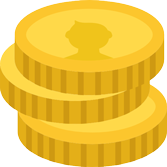 ---
Cost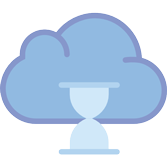 ---
Lead Time
How long does it take to install?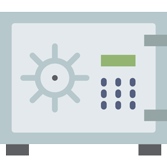 ---
Security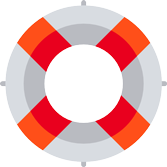 ---
RESILIENCE
How resilient is Ethernet?
Product Suitability Checker
If you'd like to find out what data product is right for your business, use our intuitive wizard below. Once you've selected the service and chosen if you require internet back-up, complete the form and a member of our sales team will forward you a quotation plus any additional information about other products you're interested in. If you'd prefer to speak to us, feel free to get in touch on; 0344 324 8575.
Other Services you may be interested in
Horizon is a complete communications service for your business no matter what size, it provides an extensive range of fixed and mobile telephony capabilities via an easy-to-use web portal.
Take advantage of our low cost SIP Trunk line rental and call charges which are compatible with all types of telephone system that can use SIP Trunks
Our Inbound platform is a telephony service for both geographic and non-geographic numbers that provides online access to a full range of call routing, monitoring and managing tools.
---
Frequently Asked Questions
EFM can take up to 60 workings days to install. It can be affected by what copper availability there is to your business. There are two different types of EFM, 2 pair and 4 pair, and dependant on which EFM circuit you take can affect the time it takes to deliver.
EFM is the best Internet and site to site connectivity available in the current market place and makes high speed Internet access affordable for most businesses.
If EFM is available at your new business address we will be able to transfer your services, retaining your IP addresses and configuration details, however an address move will be subject to new installation charges.
Any of our data connections can be added into your MPLS network at any point.
When used for internet access each Ethernet circuit will be available for 99.9% of any given calendar month.
When used for IP telephony services each Ethernet circuit will be available for 99.94% of any given calendar month
We are proud to still be offering a 24x7x365 UK based customer support team, in addition to a desk based account manager. We understand the impact it would have on your business if your EFM connection stopped working. For this reason it is important to us, to ensure that communications are not jeopardised by routing the calls over-seas.
All our EFM connections are managed and provided with a pre-configured Cisco Router.
We will provide a subnet for our customers use - a /30 will be allocated as standard. Larger allocations can made upon request and justification.
We will monitor all EFM circuits and will alert our customers appointed contact in the event that a circuit becomes unavailable / unreachable (only).
EFM is delivered over aggregated copper pairs, and the availability in an area that is EFM enabled will depend on the distance from the exchange. As a rule, sites within 5km of an enabled exchange can receive service. Service speeds up to 35Mbps are possible.