---
High Quality Voice & Data
QoS enabled voice backed by robust SLA
---
Available to 85%+ of the UK
Single cost effective connection
---
Converged Business Broadband
Used in conjunction with our Hosted Phone System and SIP solution, Converged Broadband ensures high quality IP voice and Internet can be delivered over a single connection.
Your business will benefit from a single engineered broadband connection that has a robust SLA and a support team that will take away the pain of multiple suppliers for voice and data. In addition to the following benefits:
Reliable connection
Offering the ideal platform for hosted voice
Free Hardware
A Managed Cisco router included
Managed Solution
Converged visibility - issues are resolved quickly
Embrace the cloud
Increased speeds - more cloud based applications
---
Overview of Converged Broadband connectivity
---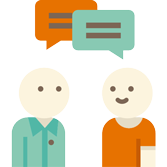 ---
WHY?
Converged broadband highlights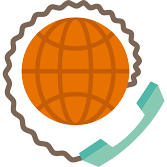 ---
WHERE?
Converged broadband availability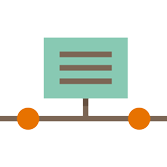 ---
HOW?
Converged broadband workings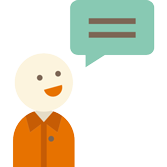 ---
WHO?
Converged broadbands ideal market
Product Suitability Checker
If you'd like to find out what data product is right for your business, use our intuitive wizard below. Once you've selected the service and chosen if you require internet back-up, complete the form and a member of our sales team will forward you a quotation plus any additional information about other products you're interested in. If you'd prefer to speak to us, feel free to get in touch on; 0344 324 8575.
Other Services you may be interested in
Horizon is a complete communications service for your business no matter what size, it provides an extensive range of fixed and mobile telephony capabilities via an easy-to-use web portal.
Take advantage of our low cost SIP Trunk line rental and call charges which are compatible with all types of telephone system that can use SIP Trunks
Requiring fewer copper pairs without compromising on speed. EFM is available from up to 10Mbps over 2 copper pairs or 35Mpbs on 4 copper pairs, with a minimum symmetrical speed guarantee of 2Mbps. EFM is available to more than 80% of business premises in the UK and is backed up by fantastic service level guarantees.